Situation professionnelle
Souhait professionnel
Experience
Confirmé (6-10 ans)
Rémuneration
Entre 28 k et 35 k€
Mobilité
Indifférent - Indifférent
Fonctions
- Chercheurs de la recherche publique
- Ouvriers qualifiés et agents qualifiés de laboratoire : agroalimentaire, chimie, biologie, pharmacie

Secteurs
- Industrie pharmaceutique
- Recherche-développement scientifique

Résumé
I am a passionate and motivated young researcher, specialized in molecular biology techniques.
At the end of this year (2016), I will hold a PhD in Life Science from the University of Strasbourg (East of France)

After my thesis, my professionnal goal is to find a position as a study engineer in a company/start-up : bench-work with opportunities to supervise other people & to perform scientific communications (talks or poster)

Specialties
Molecular Biology: Cloning, RNA-splicing test, protein expression (WB), RNA expression (qPCR) ; Cell culture: maintenance of cells, transfection, differentiation ;
Imagery: Immunofluorescence, confocal use, imageJ processing ;
Animal research: mouse handling & study
Others: Teamwork, time management, organisation

I'm available for job offers starting November 2016.
Expériences professionnelles
Research engineer
Centre de recherche en Myologie , Paris - CDD
De Février 2017 à Aujourd'hui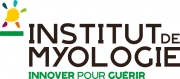 Phd candidate
IGBMC - CNRS/UNISTRA , Illkirch graffenstaden
De Novembre 2012 à Octobre 2016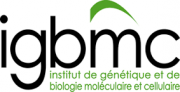 Formations complémentaires
IT and internet certifcate (French C2i) level 1.
UHP Nancy - IT
2009 à Aujourd'hui
Certificate which validate the basic skills needed for IT (word processing, spreadsheets, presentations, internet & email).
Introduction to Perl language
IGBMC - IT
2014 à Aujourd'hui
Introduction to Perl language
Programmation exercises in Perl
6 x 2h
Inter-university diploma (French DIU), Rare diseases: From research to treatment
Fondation maladies rares / Unistra - Health / Rare diseases
2015 à Aujourd'hui
French accreditation for animal experimentation (Formation a l'expérimentation animale niveau 2)
Unistra - Animal research
2015 à Aujourd'hui
Provides students with the knowledge and skills necessary to implement experimental procedures on animals
Associations
Student & Post-doc Board of the IGBMC
Responsible of the Journal club activity (every 2 months) and organizer of one student retreat
Parcours officiels
DOCTORAT SV&Sant-Aspects moleculaire et cellulaire de la bio – Doctorat de l'Université – Ecole doctorale des sciences de la vie et de la santé

Anglais - Courant
Français - Langue maternelle