Résumé
PhD student in Computer Science & Cognitive Neuroscience, I design and develop innovative wearable devices to assist Visually Impaired People, leveraging advances in Computer Vision, Human-Machine Interaction and spatial cognition models to improve their quality of life, autonomy, and safety.
Expériences professionnelles
Phd student
Laboratoire d'Informatique, du Traitement de l'Information et des Systèmes (LITIS - EA 4108) , Saint-étienne-du-rouvray
De Novembre 2016 à Aujourd'hui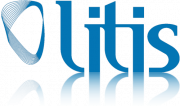 ♦ Design, implementation, and evaluation of innovative audio-tactile wearable devices to assist Visually Impaired People (VIP) in different tasks:
➀ Autonomous navigation, indoor and outdoor (project ACCESSPACE)
➁ Virtual exploration to prepare a journey (project NAV-VIR)
➂ Access to artworks and accessibility of museums (project TETMOST)
♦ Recruitment, management, and oversight of several interns.
♦ Promoting results: articles, conferences, and dissemination events.
Invited researcher (indoc)
Smith-Kettlewell Eye Research Institute , San francisco
De Octobre 2018 à Janvier 2019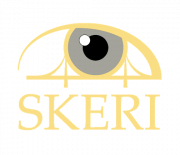 Study and development of an Indoor Localization solution based on ARKit's Visual Inertial Odometry, particle filtering, and the Indoor Atlas framework.
Graduate teaching fellow
Université de Rouen-Normandie , Mont-saint-aignan - CDD
De Octobre 2017 à Aujourd'hui
Introduction lectures & practical classes on Web Development, Python, Java GUI (Swing) & Image Processing (OpenCV).
Research intern
Laboratoire de Psychologie et NeuroCognition (LPNC - UMR 5105) , Saint-martin-d'hères
De Janvier 2016 à Juillet 2016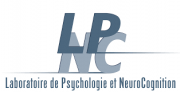 Improvement of a bio-inspired audio-visual substitution device for Visually Impaired People.
Formations complémentaires
MSc Cognitive Sciences
Grenoble INP - Phelma - Neurosciences Cognitives
2015 à 2016
Main specialties were:
♦ Machine Learning: Deep Learning, Bayesian Modeling, Optimization
♦ Neuroscience: Vision, Attention, Language, Memory & Learning models
♦ Psychology: Developmental, Cognitive, Experimental & Behavioral studies
PhD in Cognitive Sciences
Université de Rouen-Normandie - Neurosciences Cognitives, Informatique
2016 à 2020
♦ Cognitive Neurosciences : Perception, Spatial Cognition, Navigation
♦ Computer Sciences : Computer Vision, Sensor Fusion, Wearable devices
♦ Experimental Psychology : Behavioral studies, Surveys, Statistical analysis
Parcours officiels
Master Psychologie - psychologie sociale, organisation et travail – Master LMD – Faculté de psychologie

Licence Psychologie – Licence LMD – Faculté de psychologie

Anglais - Courant
Français - Langue maternelle
Espagnol - Notions
Compétences
NodeJS, AngularJS, ReactJS
Human-Machine Interaction
Centres d'intérêt
Neurosciences Cognitives
Intelligence Artificielle
Informatique
Science des Données
Innovation
Education