Résumé
I was born in Tunis and I spent 7 years secondary education starting from 1993 in the Sadiki College where I have achieved my Bac Section Maths. I received my engineer diploma in 2005 from University of Tunis El Manar (Tunisia) and my MSc from University of Strasbourg (Unistra) in 2006. I joined Dr Mandon's group and obtained my PhD in 2010. I have got a postdoctoral fellowship from the Region Bretagne in Laboratoire d'Organometalliques et de Catalyse in Rennes where I developped my research on structure/function relationships in iron-containing coordination complexes. Back in Tunisia in 2012, I joined the Institut National de Recherche et d'Analyses Physico-chimique as Assistant-Professor in the Laboratoire des Matériaux Utiles. My research interest focus on Intermetallics Materials for Nickel-Metal Hydride Batteries and Hydrogen Storage.
Expériences professionnelles
Maître-assistant en chimie
Institut National de Recherche et d'Analyse Physico-chimique , Ariana
De Octobre 2012 à Aujourd'hui
Développement de nanomatériaux intermétalliques pour les batteries Ni-MH et le stockage de l'hydrogène.
Chercheur post-doctoral
UNIVERSITE RENNES 1 , Rennes - CDD
De Avril 2011 à Septembre 2012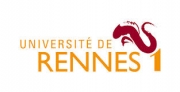 Ingénieur de recherche
Université de Lille 1 Sciences et Technologies , Lille
De Janvier 2007 à Septembre 2007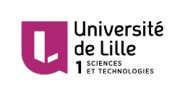 Ingénieur d'étude
German Aerospace Center , Stuttgart
De Janvier 2005 à Juin 2005

Formations complémentaires
Ingénieur en Chimie Analytique et Instrumentation
Université de Tunis El Manar - Chimie
2002 à 2005
Département de Chimie - Faculté des Sciences de Tunis
https://elib.dlr.de/47487/
Qualification à la fonction de maître de conférences
CNU Conseil des universités FR - Section 32 (Chimie industrielle)
2012 à 2016
N° qualification 12232224718
http://bit.ly/ListFr_Qualif2012MCF

Associations
AMOPA - Membres de l'Ordre des Palmes Académiques
Laureate Prize in Chemistry 2009
Parcours officiels
DOCTORAT CHIMIE – Doctorat de l'Université – Ecole doctorale physique et chimie-physique

Master Chimie - Sciences analytiques – Master LMD – Faculté de chimie

Français - Courant
Anglais - Courant
Compétences
NanoAlliages hydrurables, Matériaux intermétalliques
Process et développement de Nano-Structures
Réaction H2 Solide-Gaz, Hydrures métalliques
Centres d'intérêt
Arts et culture
Autonomisation économique
Santé Sciences Technologie
Sport