Situation professionnelle
Souhait professionnel
Poste
Finance/Investment/Research/International Operations
Experience
Junior (2-5 ans)
Rémuneration
Non renseigné
Fonctions
- Cadres commerciaux de la banque
- Cadres d'état-major administratifs, financiers, commerciaux des grandes entreprises
- Responsables commerciaux et administratifs des transports de marchandises (non cadres)

Secteurs
- Activités des services financiers, hors assurance et caisses de retraite
- Transports terrestres et transport par conduites
- Extraction d'hydrocarbures

Expériences professionnelles
Cib derivatives analyst
JP Morgan and Chase , Buenos aires
De Octobre 2018 à Aujourd'hui

The primary responsibility of the position is to provide comprehensive support to the day to day operations for derivatives and other banking products, within the Corporate Investment Bank.

As part of the EMEA markets is my role and responsibility to be able to process and clear all market operation, provide quick and effective response to clients and partnership with multiple groups within the company such as technology, finance and other operation teams (India, Chicago and UK) to guarantee a correct daily workflow.

Identifying opportunities for process improvements and value-added initiatives is another key aspect in the role.
Global trade analyst
BAYER Cropscience , Buenos aires
De Avril 2017 à Septembre 2017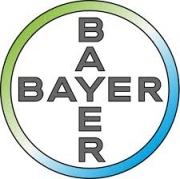 Responsible for the monitoring of export and import operations of the different biotechnology business lines. As part of my task I was also responsible of process improvements in order to reach a lower lead time.
Operations analyst
Bomin Bunker Holding GmbH & Co. KG , Hamburg
De Mai 2016 à Avril 2017
German company dedicated to the trading of marine fuels.Sale, coordination and assistance in the sale of marine fuels.
Client tracking and documentation.Analysis of the naval market and contact with subsidiaries around the world, especially with Hamburg and Singapore.
Formations complémentaires
DU French European Management
EM Strasbourg Business School
2017 à 2018
Bachelor in Intenational Trade
Universidad del Salvador
2014 à 2018
Parcours officiels
DU French European Manag. – Diplôme/Attestation d'université 3ème cycle – Ecole de management Strasbourg (EM Strasbourg) (ex-IAE, ex-IECS)