Situation professionnelle
Épanoui professionnellement
Souhait professionnel
Rémuneration
Non renseigné
Expérience professionnelle
Competitive intelligence and monitoring officer
Agence Française de Développement - AFD , Paris - Contrat de professionnalisation
De Octobre 2015 à Aujourd'hui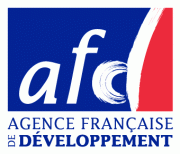 - Project managmement:
Administration, maintenance and redeployment of the knowledge management and monitoring platform of the AFD (AFDWatch / based on Digimind Intelligence 10 and 12).

- Competitive intelligence and information management
- Information systems architecture
- Editing, publishing, knowledge management and promotion
- Social media monitoring and communications strategy
Formations complémentaires
DESMA (Diplôme d'Etudes Supérieures en Management)
Grenoble Ecole de Management - Management, Systèmes d'information et Relations internationales
2013 à 2016
2015-2016 : double diplôme M2 en Relations internationales à l'IRIS Sup'
MSc Defence, Development and Diplomacy
Durham University - Relations internationales, développement, sciences sociales
2014 à 2015
With conflicts becoming either increasingly drawn-out, asymmetric wars of attrition or normalise into states of no peace – no war, our understanding of conflict and conflict intervention is shifting. Conflicts are rarely determined by military victory, diplomacy or long-term development, but require to securing populations through a comprehensive approach that sees to their political, and economic, as well as their security-related needs. Their outcome will be determined by how well the different arms of government and civil society, both locally and internationally, can work together and how well they understand each others' perspectives.

This inter-disciplinary and custom designed MSc offers the unique opportunity to look at conflict, conflict intervention and post-conflict reconstruction through the lenses of defence, development and diplomacy.

The MSc is designed for graduates with a career in government, the armed forces, inter-governmental organisations, NGOs or academia in mind, and for practitioners looking to enhance their practical skills while placing these within a broader theoretical perspective.
MSc en Relations internationales
IRIS Sup' - Relations internationales, Sciences politiques
2015 à 2016
En double diplôme avec Grenoble Ecole de Management
Parcours officiels
Licence Langues etrangeres appliquees – Licence LMD – Faculté des langues

Anglais - Courant
Français - Langue maternelle
Italien - Courant